MACHINING JOB WORK
A.S.Industries is a leading manufacturing machine engineering components company, it services provider firm which offering Machining Job Work. We provide high quality Machining Job Work services which are customized to convene individual projects needs, which are reasonable, timely and receptive to client requirements.
A proficiency organizer for Machining Job Work, A.S.Industries offers fully integrated Machining Job Work and requirement that combines suites of tools with automatically associated capabilities. With the burly field experience A.S.Industries helps its level best to meet all necessary of machining parts. We A.S.Industries offers a variety of machining parts and we have the capabilities to fulfill the necessity of a diverse customer base.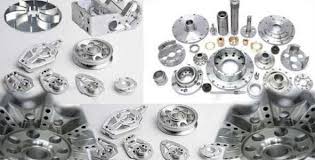 We have a well established workshop with latest equipments and machines for manufacturing any kind of machine components. Our highly experienced and skilled team keeps the knowledge of latest machining techniques which gives our company as the leading in terms of manufacturing machining components with the modern designing and giving the bestest quality product.
A.S.Industries is the majority excellent company for Machining Job Work. Our A.S.Industries sets the standard for excellence and ease-of-use in the industry. Our dedicated team maintains a client base with with excessive competence which has a full understanding of the entire manufacturing process and quality to get good manufacturing machine componenets. We, A.S.Industries is fully outfitted to meet the most demanding specifications with accuracy and cost effectiveness.