LASER CUTTING
A.S.Industries is the leading offshore Laser Cutting service that offers solutions that keeps you ahead in this competitive presence. We are renowned as an offshore machine component engineering design company that delivers quality with prompt delivery that helps you to start up your construction with the strict time lines. We at A.S.Industries believes and trust on delivering solutions that help field personnel showing them paths and guides for Laser Cutting that reduces their burden and save lots of cost in cuttings.
The laser systems deliver the highest possible laser cutting performance on a wide variety of materials. Accurately and quickly laser cut intricate designs and artwork from any graphics software program into your material, producing crisp, clean edges. Universal laser systems are completely enclosed and safer than conventional cutting systems.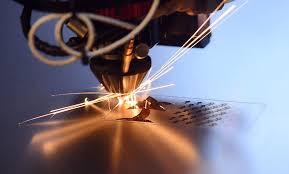 A.S.Industries is been performing since a decade with well build relations with customers along with customer centric approach and the constant chase for the outstanding quality and all these together make us to conquer and maintain leadership in all our major disciplines of business. We provide the highest quality and services of precision fabrication. We pride ourselves in our exceptional teamwork, integrity, honesty, and dependability. We never forget that we are here to serve our customers.